Car Wash Soaps, Chemicals, and Solutions
Texas Car Wash Equipment carries a complete line of car wash chemicals for automatic, tunnels, & self service car washes in Texas and Oklahoma. These car wash soaps are specifically designed for AUTEC Car Wash Systems and formulated and mixed by an in-house chemist.
We can also supply some soaps in power form for more economical shipping and equipment room space efficiency. Use a tank mixer on site. Avoid the cost of shipping heavy fluids.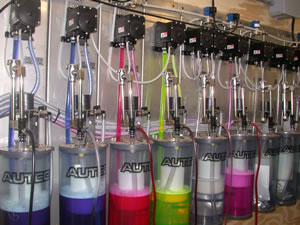 Automatic Car Wash Equipment Chemicals
Foaming and Non-Foaming Soap
Tire and Wheel Cleaner
Wheel Brite
Clearcoat Protectant
Wax
Rinse Agent / Drying Agent
Bug Buster
Pre-soak High PH
Pre-soak Low PH
AUTECShield Water Repellant Glass Treatment
Self Service Car Wash Equipment Chemicals
Soap
Triple Foam
Foaming Brush
Lemon Wax
Neon Tire & Engine Cleaner
Pre-soak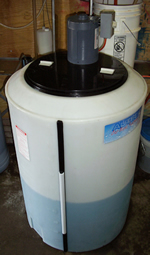 Professional Detail Chemicals
Soap
Carpet Cleaner
Spoke & Wire Wheel Cleaner
Leather Conditioner
Vinyl Conditioner
Trim Guard
Fabric Protector
Tire Dressing
All Purpose Cleaner
Citra-Clean
WIndshield Washer Solvent
Glass Cleaner
Aerosol Glass Cleaner
Citra Solv
FloorTec Degreaser
Truck Wash
Fragrances - New Car, Fresh N Clean, Mint, Citrus, Baby Powder
Transit Coat Remover
Automotive Finish
De Coz Paint Prep
Super Solve Paint Prep
Pur Body Solvent
One Step
Buffing Compound
Cleaner Wax
Quick Prep
Exterior Paint Sealant
Sealant Renewer
Paint Sealant with Teflon
Carnauba Cream Wax
Black Gold Sound & Shield Undercoat Rust Preventative
Corrosion Preventative